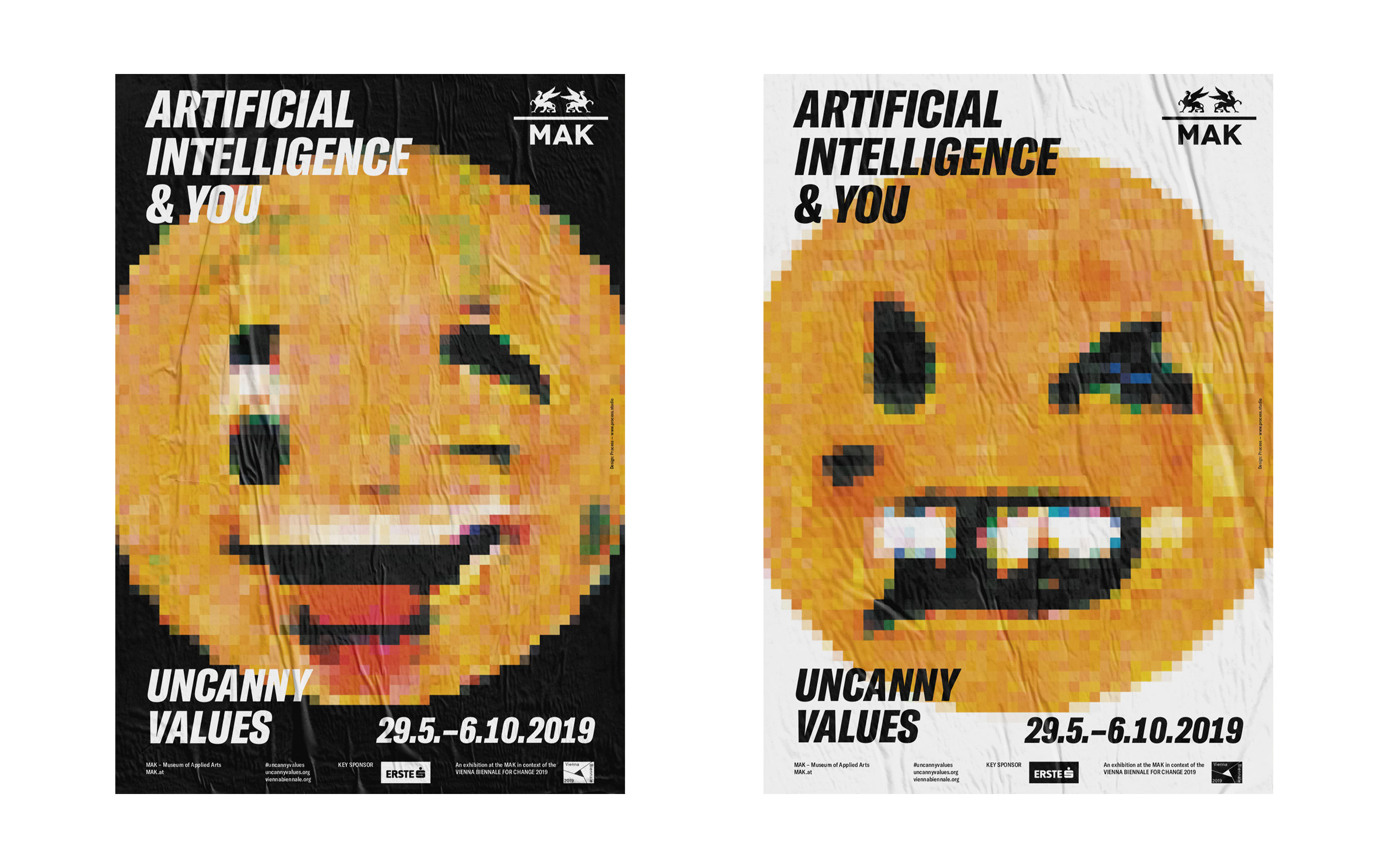 Vienna Biennale for Change 2019
The Vienna Biennale is the first event of its kind to combine art, design, and architecture, with the aim of generating creative ideas and artistic projects to help improve the world.
In the exhibition UNCANNY VALUES: Artificial Intelligence & You, the MAK is exploring one of the most important subjects of the coming decades, one that has significant consequences for all areas of our lives: artificial intelligence (AI).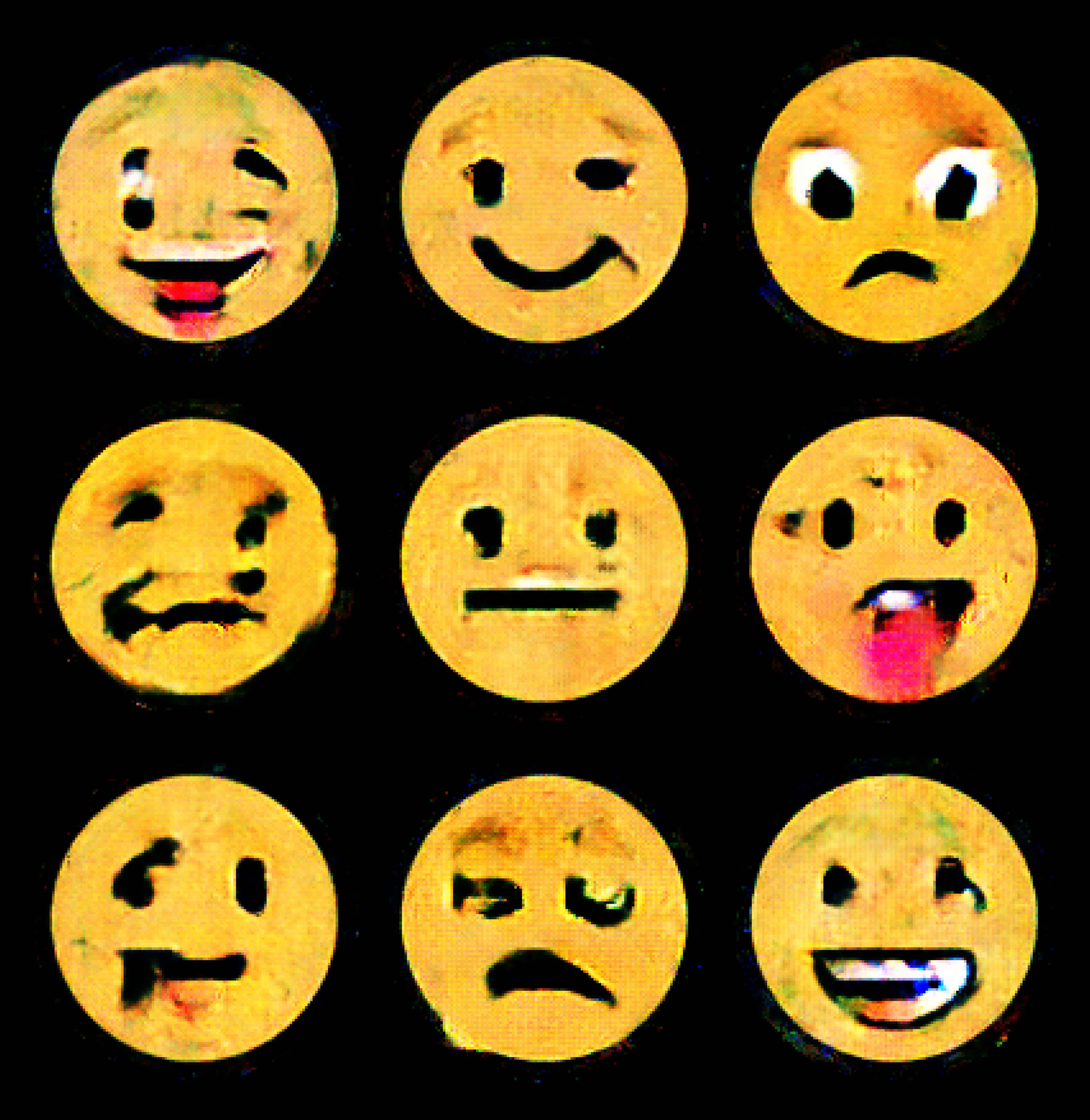 AI-driven Identity: AImoji and AIfont
We developed a unique, AI-driven form of communication and custom AI-driven installations for the exhibition UNCANNY VALUES: Artificial Intelligence & You as part of the VIENNA BIENNALE FOR CHANGE 2019.
The heart of the exhibition's communication design are the AImojis—AI-generated emojis. Using input from a dataset of several thousand frequently used emojis, with the aid of a Deep Convolutional Generative Adversarial Network (DCGAN) we have trained a neural network to create its own completely new variations of these tiny digital faces. The result is as surprising as it is uncanny: with each AImoji, new, hitherto unknown "artificial" emotions come to live that challenge us to interpret and interact with them.
Using the same method an Uncanny Values font which oscillates between different font weights and styles was created. Together with the AIfont, the AImoji is the key visual of the exhibition's design and used extensively on digital and analog media.
Custom AI-driven installations to interact with
Five "AI Pods" distributed over the exhibition allow visitors to experience concrete applications of AI, generating new AImojis, fonts, faces of fictive humans, and secrets in AI language.
Read more on the AImoji here and the AIfont here.
The contents of the exhibition may also be accessed at uncannyvalues.org.