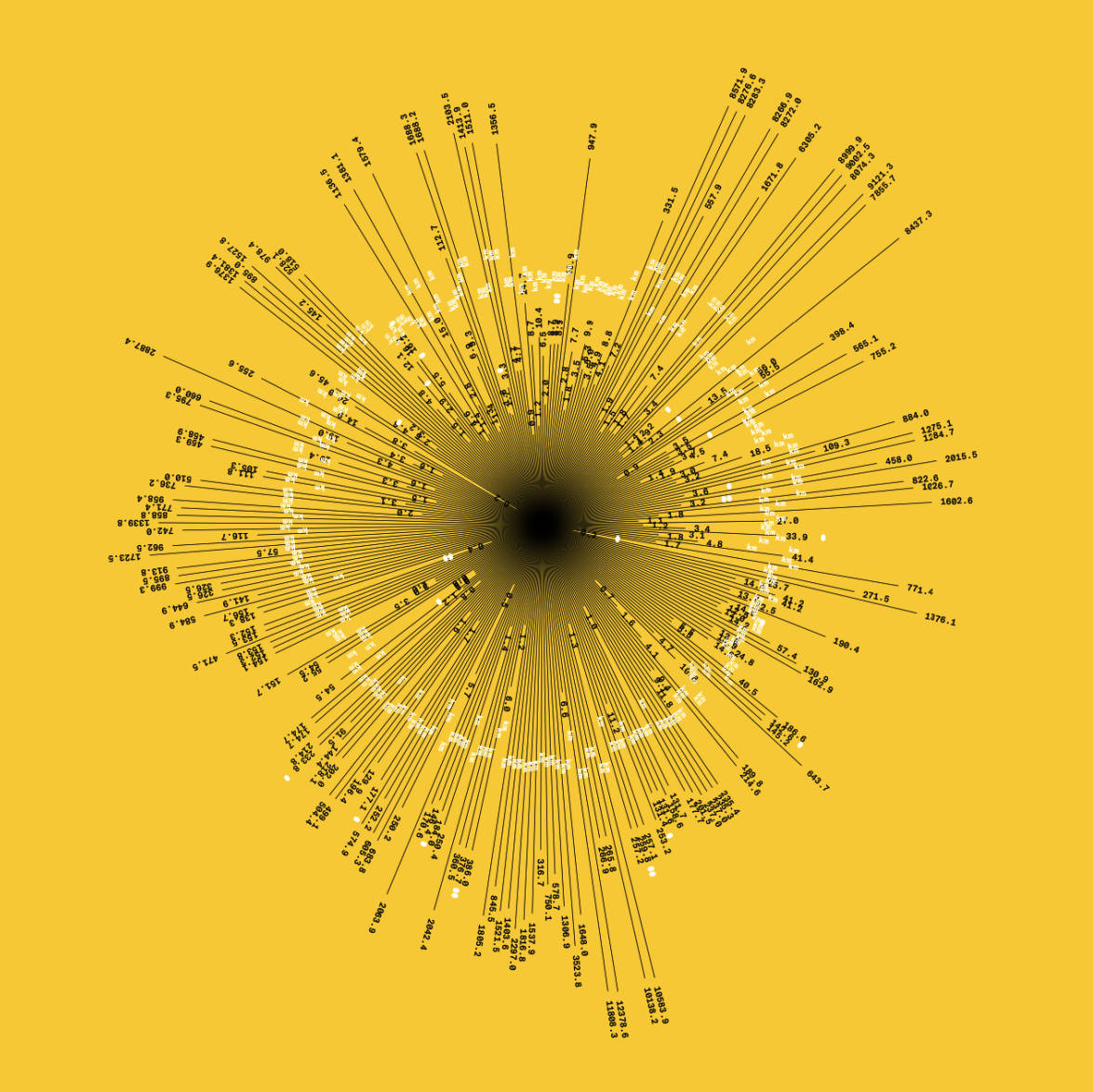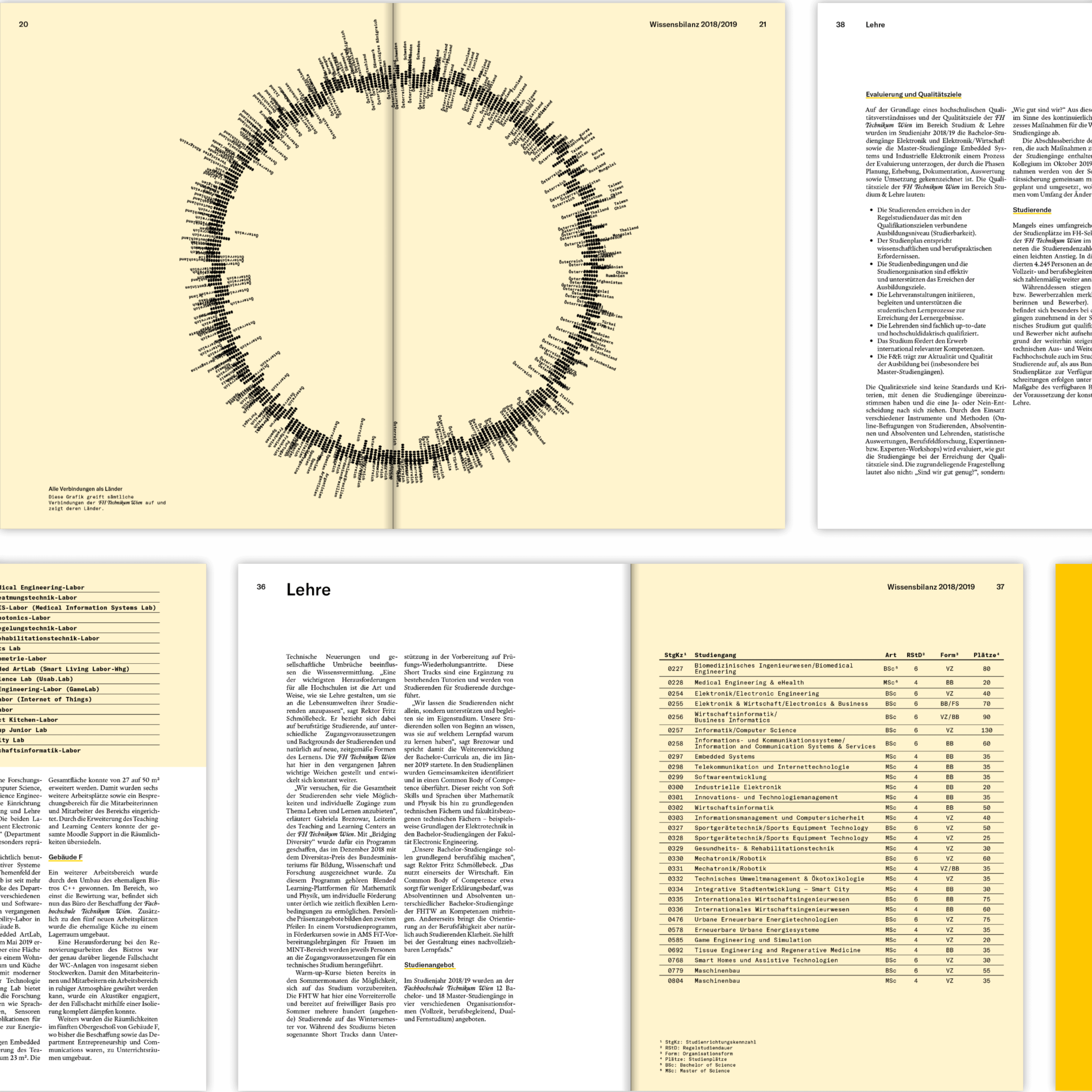 University of Applied Science Technikum Wien: In Austria – and throughout the entire world
At the heart of the diagrams presented in this report are the global connections of UAS Technikum Wien. In order to display these, the designers from Process Studio designed software while designing this report, which creates visualisations based on the data relating to research partners, partner companies, partner schools, partner universities, employees and students. The geographical distance is just as important here as the direction towards the respective destination viewed from Vienna. Retaining the correct ratios, but otherwise applying a certain degree of abstraction, it was possible to adjust different parameters in order to influence the visual result, and emphasise certain aspects more or less. For example, in some diagrams the actual direction was made subordinate to making the order within the circle clearer. Different configurations are found on the cover, and within this report as well.
Last year, we created the report based on the idea of visualizing all people at UAS Technikum Wien. Have a look here.