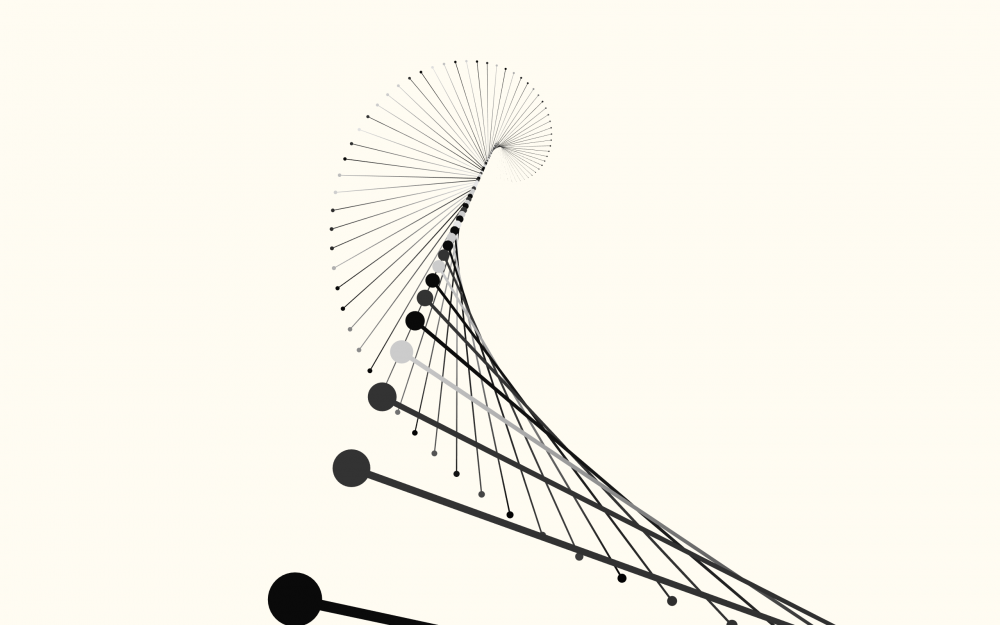 The MIT School of Science is the world's leading institution for science. They believe pure and applied science are both essential for making a better world, and tackle the most challenging scientific problems facing our society. The School of Science's unparalleled research in the core science areas of biology, chemistry, mathematics, and physics has been covered by leading American publications including the New York Times, NPR, and the Washington Post. And members of their faculty have received global recognition for Nobel Prize winning contributions to scientific research.
With the CRISPR system, researchers can diagnose, detect, and potentially treat a host of diseases within the body using gene editing.
CRISPR systems leverage a key feature of a bacterial defense system — Clustered Regularly Interspaced Short Palindromic Repeats — to target and edit specific stretches of genetic code, enabling scientists to tailor DNA within living cells and organisms much more easily than before.
MIT scientists are already using CRISPR systems to build sensitive tools for diagnosing human diseases and to accelerate the pace of research by quickly creating cell and animal models. In the future, CRISPR may make it possible to correct mutations in order to treat genetic causes of disease.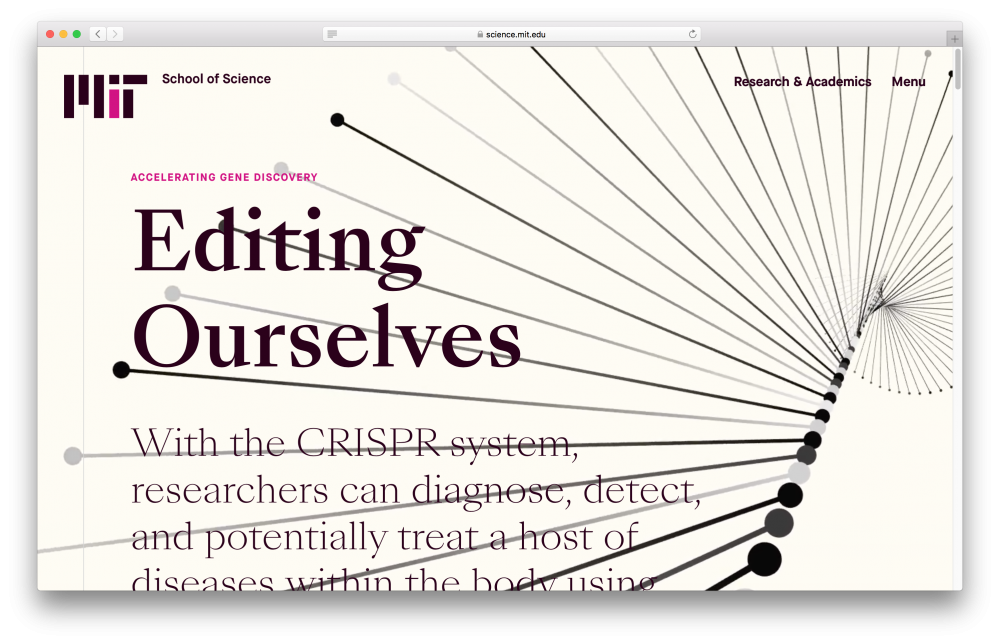 For their new website, we crafted procedural Artwork for a series of visually-driven stories that encapsulate the rigor, excitement, and nuance of the most recent scientific findings — namely:
Full project page: MIT School of Science